DNA Kit Studio
Windows graphical application to convert and analyze DNA RAW Data from several Direct-To-Consumer DNA companies:
23andme
Ancestry
FTDNA
MyHeritage
Geno
LivingDNA
And many more...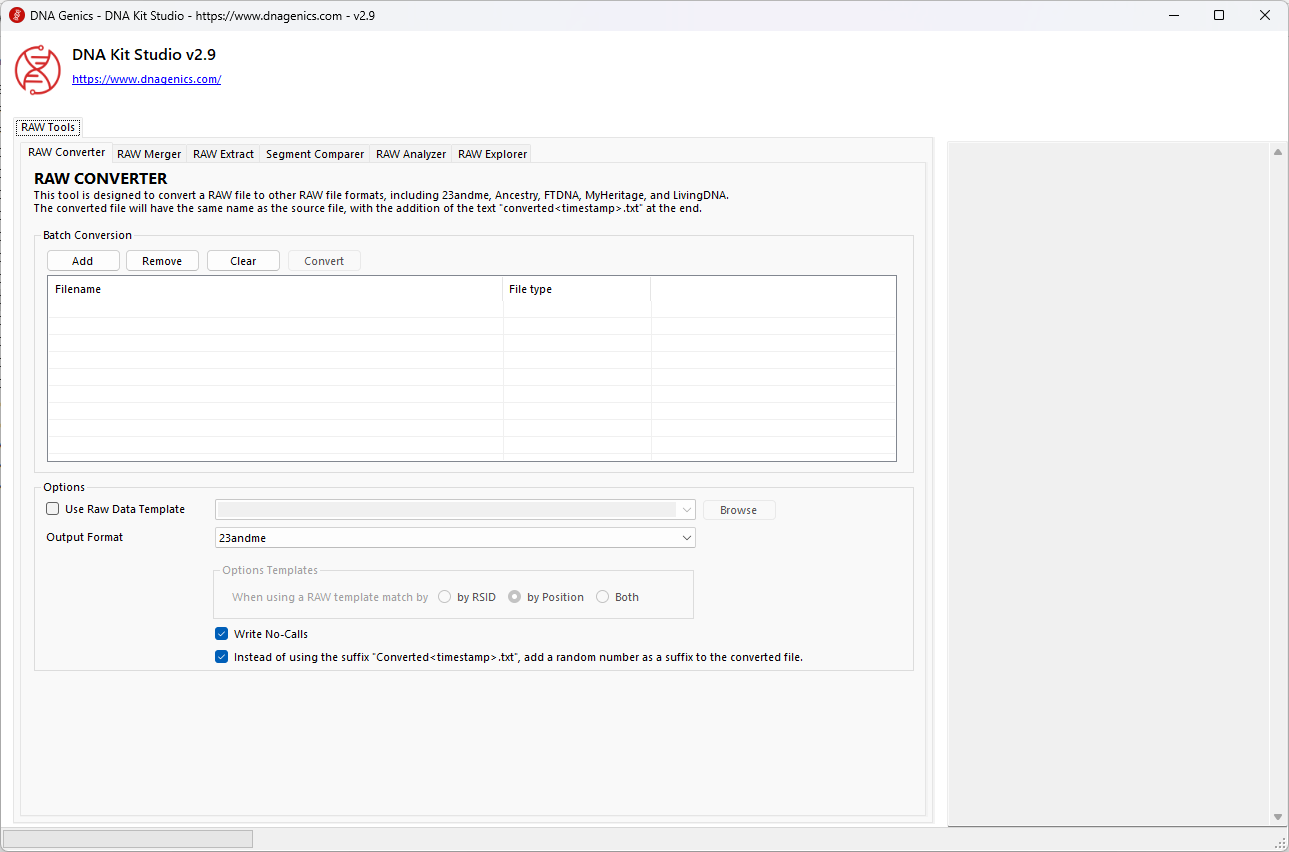 Features
RAW to RAW converter
RAW Merger (single and batch merger)
RAW Explorer
RAW Segment Comparer
RAW Chromosome Extract
RAW Segment Extract
RAW Manipulator
RAW Comparer
RAW Analyzer
Requirements
This application requires a Microsoft Windows Operating System, minimum Windows 7.
Installation
The downloaded file is a ZIP file. This file contains everything you have to run the application.
Unzip the downloaded ZIP file in any known folder
Run the file named "DnaKitStudio.exe"
The main window will show
Privacy
This application respect your privacy, keeping every process and outcome just in your computer. It does not upload your RAW data to any server, it run the processes in your own computer.
Beta
This application is still in beta, so please keep in mind that there might be errors and we are not liable for any error or misusing. Remember to backup all your files. Feel free to use it.
Copyright
Any trademark is owned solely to the owner's company.
Download